Landscape Construction & Design
Landscaping Companies Dubai
If you are searching for landscaping companies in Dubai? You are in the right place. DaisyLandscape Gardening LLC is an exceptional Landscape Architect & Design company in Dubai. Continually striving to deliver the exceptional landscaping to make them sprout out of the crowd. 
Daisylandscapes provide landscaping designs, construction, and maintenance services for all types or sizes of projects and properties, with estimates and consultations. Being the leading name among landscape contractors in Dubai, our landscaping architects continually provide improved solutions to the landscaping industry.
We provide landscaping services in Dubai to create and maintain a beautiful landscape that complements your home. We are confident in offering you an affordable and reliable one-stop solution for all landscaping services in Dubai.
Daisy Landscape Gardening LLC has been beautifying landscapes in Dubai for years and has mastered the art of providing exceptional services. We have the best and complete solutions for maintaining, setting up, and landscaping in Dubai. Leave all your landscaping-related services to us.
Why Choose Daisylandscapes for Landscaping Construction?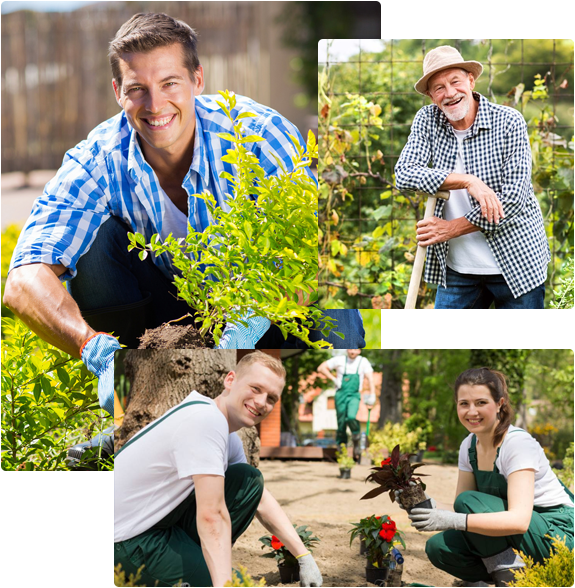 Our Methodology
From soil to decks, patios, and walkways, Daisylandscapes landscape contractors in Dubai are abreast of the factors that make up living and visually pleasing lawns and other living spaces.
We don't believe in the "one solution for all issues" approach, and We do provide "customized landscaping services in Dubai" that suit your needs. It is all about detailed planning about your landscaping rather than working aimlessly.
Our core intention is to provide an exceptionally high standard of landscaping services in Dubai for the best value! The appearance of your outside space speaks volumes. And we are here to make sure it looks perfect all the time.
Our team of in-house specialized landscape designers has a degree in landscape designing, construction, and maintenance. Our squad possesses complete knowledge of landscaping, Crop, and Soil Science. They do have immense field experience in making beautiful landscapes in Dubai.
Save Time and Effort
Always work in teams to provide better results and efficiency.

We will provide full professional and insured services.

At Daisylandscape, We never postpone our dates!
Wide Range of Services
One-off and regular sessions to keep your green spaces in order.
Renew yours outdoors as per your needs.
We pay heed to your needs and work accordingly.
Fully Equipped Tools
We have explicit tools for each work.

Expertise in tree surgery, grafting to meet all your garden needs.
Contact Us Now
So, why are you waiting? Contact us for all your landscaping services in Dubai. We will be glad to help you. You can fill-up the form at the top of the page, or you can click on the WhatsApp icon and chat with us.