Automatic Irrigation
DaisyLandscpaes is one of the few companies in Dubai who provide irrigation systems in Dubai. Providing all types of irrigation systems in Dubai from a decade. Be it a drip irrigation system, sprinkler irrigation system or any other integrated irrigation system we deal in installation of all.
Premier drip irrigation company in Dubai
Effective irrigation is an essential part of Lawn maintenance. However, it may be difficult to irrigate huge gardens and lawns. Daisylandscapes gardeners are one of the leading drip irrigation companies in Dubai. If you want a lush green lawn, healthy plants and trees and perfect grass then proper lawn irrigation is all you need. We do have extensive experience in maintaining automatic irrigation systems in Dubai.
Dubai has hot weather, the scorching heat of summers can reduce the moisture of the soil, dry up the grass, and dehydrate trees. So, maintaining the right irrigation system Dubai becomes necessary. We at Daisyland Garden Landscapes are the best solution for all irrigation related issues.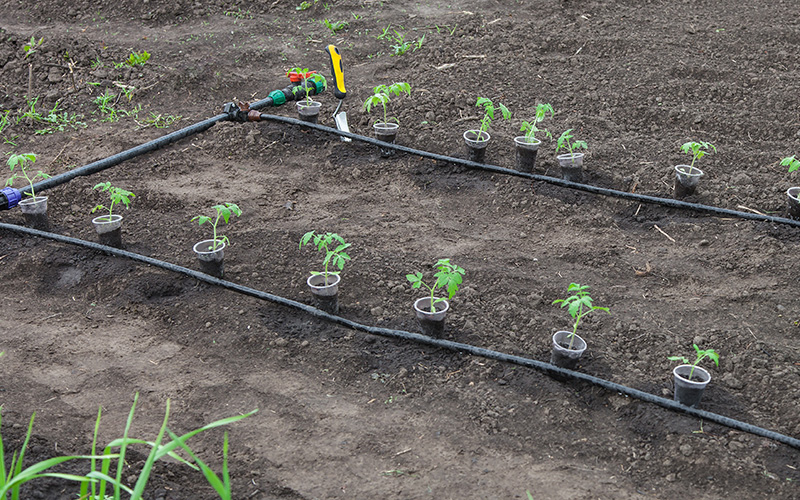 How do we proceed with irrigation system installation in Dubai?
Every landscape, lawn, or garden has different water needs depending upon various factors such as the quality of soil and the design of the lawn. So, we take care of all these issues before we design the irrigation strategy for you. The process starts by inspecting your space first, the results will determine our next step. We also believe in taking suggestions from you as you are aware of the needs of your garden.
We provide semi-automatic and automatic irrigation Dubai services that will revolutionize the irrigation process of your lawn.
Why choose us for irrigation system installations in Dubai?
Whether you want to install a new irrigation system or renew the old one, our technical team is all ready to provide the best as well as a money-saving solution. We ensure :
Peak efficiency in all seasons.
Personalised solutions that are best suited for your garden.
Perfect drain off the system with minimal water runoff.
The plan that will maximise the lifespan of your lawn.
A reliable and sustainable solution for all irrigation system needs in Dubai.
In addition, we believe in attention to detail. We are keen to develop a customised plan that can last long. So, we also proffer the following services:
System Startup
Testing
Controls Management
Winterisation
So, how can you lay hands on our world-class irrigation system services? Simple, call us anytime, our best services are just an appointment away!
Let Us Help to Setup Automatic Irrigation System For You
Contact Us And Get a Free Estimate